March is Women's History Month, a celebration of women's contributions to culture, history, and society and has been observed annually in the month of March in the United States since 1987. National Women's History Alliance has announced the annual theme for 2021 to "Valiant Women of the Vote: Refusing to Be Silenced". The month of March highlights the contributions of women to events in history and contemporary society.
Here in Ayurved Sadhana, we want to bring the focus to Women's Health and to so many wonderful women who have contributed to women's wellness and still doing the hard work of supporting millions of moms, babies, and families during pregnancy and postpartum – Doulas, Mid-wives, and Birth Workers around the world since birth of humanity. We are going to be telling the stories about these heroes and honoring them during Women's History Month at Ayurved Sadhana.
Most of women go through the motherhood and face the various challenges during pregnancy and postpartum periods. This time of our life is very sacred and intimate. We not only go through physical changes in body but also mental, financial and relationship challenges which either can break or make our lives. Still, we as women and as a community support each other since history of time. Doulas and mid-wives have always played an important role even before hospitals and doctors existed. They are our unsung heroes.
"The Ayurvedic diet has not only given me a healthier life; it literally gave me more life."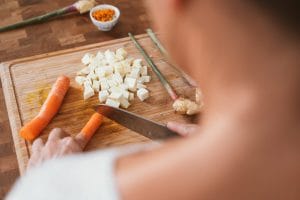 "You see, the Ayurvedic diet has not only given me a healthier life; it literally gave me more life." When I first met Dr. Vaidya
Read More »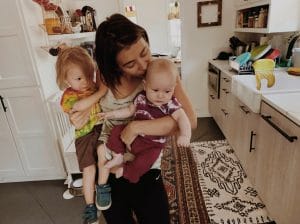 When you heal a woman, heal a mama, you heal 7 generations before and after her. I had heard this saying many years ago and
Read More »
Come hear from a real mother and her experience with ayurveda - how it helped her heal and rejuvinate.
Check out our post about the experience of being a mother and why maternal health during pregnancy through doula is vital!

The health of the mother is just as important as the health of the baby. So many times in our health system, the mother is
Read More »
We see so many women struggling to get support during the pregnancy and postpartum and have so many questions and need some answers, this is where, we as women need to come together. This is why we wish to explore and further bring up the conversation of maternal healthcare and stigma during Women's History Month.

Try Vavding or Vidang Water which is simple formula for yourself, your baby or child and see the results. Nature's Gift to mankind is Vavding
Read More »
Lady Curzon in honor of the late Empress Victoria, referenced Ayurvedic Doula teachings as the highly developed and rational system of midwifery that prevailed in India so long ago as the fourth century A. D. She even recommended Queen Victoria that if only one science western civilization need to learn from India, it is an Ayurvedic mid-wifery.
Sign up for our Newsletter. We will be publishing and releasing new Doula and Women's History Month related content all month! So if you want to stay up to date, make sure to hit that send button!